Bonita Remodel
Last September my husband (Don) and I purchased a home in Bonita Springs, FL, with plans to fix it up. Recorded here is the progress, painful moments, and pleasures we have been going through since then.
The house is a duplex, larger house on the left, smaller apt. on the right. This made it possible for Don and I to live in the apt. side while we remodel the larger house.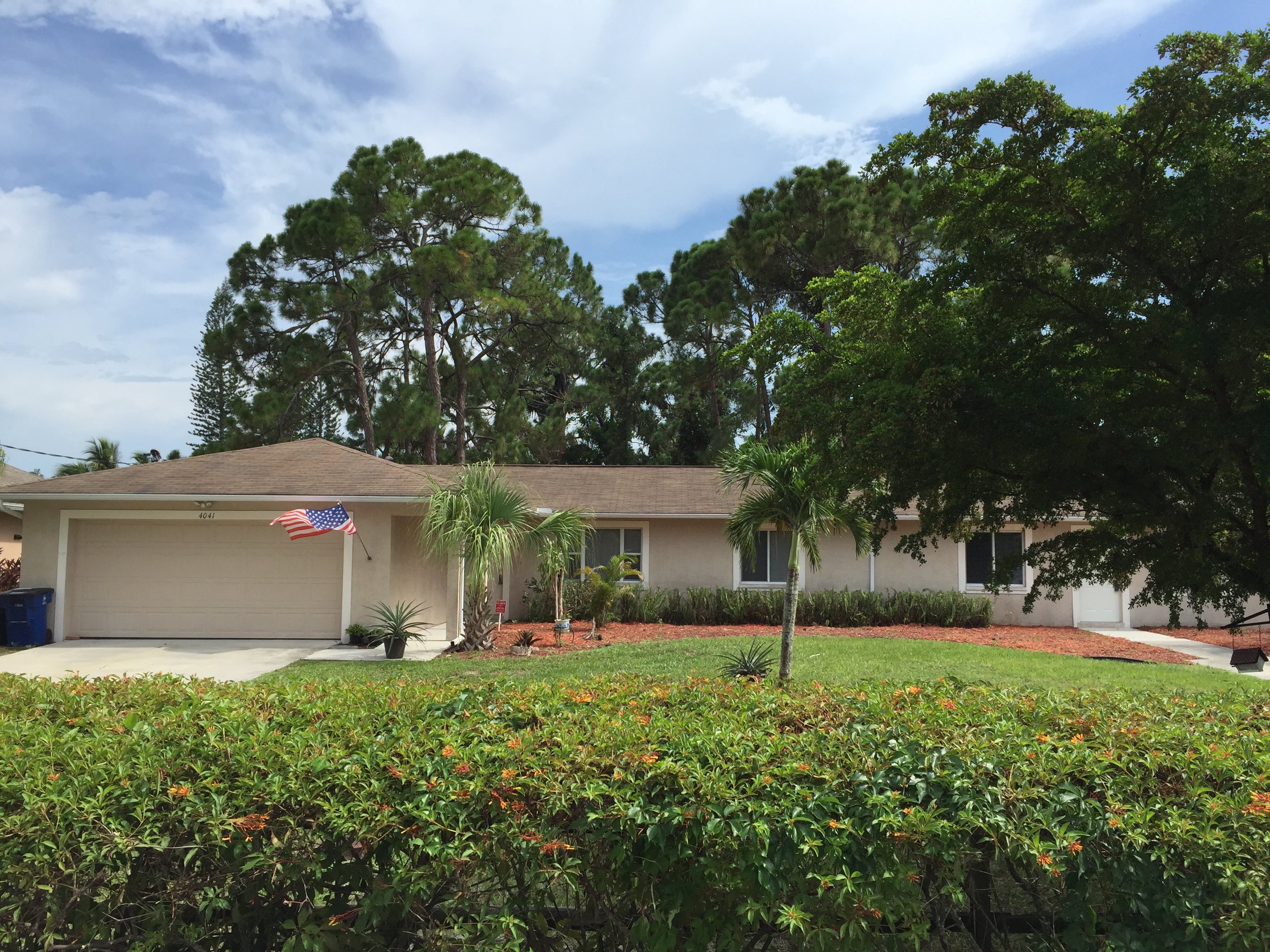 EXTERIOR BEFORE
Here are some shots of the outside at the time of purchase. The outside will look pretty much the same for awhile. We plan to add a pool and studio in the front at the second phase of the project.
INTERIOR Before
The interior was all cut up into little boxes and painted in a typical Florida palette; coral, yellow and pink.... not my thing. It also had lots of fussy light fixtures and molding. The first thing I did was to take up the ugly brown carpet. I couldn't even bring myself to take a picture of it with the carpet still there! The first picture is the view from the front door.